Partners Sylvie Gallage-Alwis and Rory Spillman examine the Johnson & Johnson class action and how the UK and the EU get ready in i-law.com's Liability, Risk & Insurance.
Sylvie and Rory's article was published in i-law.com's Liability, Risk & Insurance January 2023 Issue and can be found here. 
The American pharma giant is facing more than 40,000 lawsuits in the United States which allege that some of its baby powder would have been contaminated with asbestos, causing ovarian cancer or mesothelioma.
In this line, a successful US claim against J&J was brought in 2018 in the Missouri circuit court on behalf of 22 women – six of them whom would have died from ovarian cancer after using J&J talc products contaminated by asbestos.
Collectively, $4.69 billion in damages was awarded to the 22 claimants – $4.14 billion in punitive damages and $550 million in compensation. This verdict was upheld on appeal with the final award being cut to $2.1 billion by Missouri's appeal court, a figure that now stands since the US Supreme Court refused to hear any final appeal.
Following this US legal saga, it was made public that J&J is about to become the subject of the UK's first collective action lawsuit, commonly known as a class action, while announcing that it will end its talcum powder products sale in the UK in August 2022.
The UK claim seems to follow the same premise as its US counterpart, namely that talcum powder products manufactured by J&J (and other pharma companies), would have resulted in thousands of British consumers developing ovarian cancer and/or mesothelioma following alleged exposure to asbestos in their talc products.
The lawyer who led the US claim against J&J is also fronting the UK claim. The Houston-based firm was recently approved by the UK Solicitors Regulation Authority (SRA) to open an English law firm in Manchester: Lanier, Longstaff, Hedar & Roberts LLP. To build its UK case, the firm is urging anyone suffering from ovarian cancer or mesothelioma who believes that talc products caused their illness, to come forward and register.
But Manchester is a long way from Missouri. Based on our experience in product liability, mass toxic tort claims, and UK group representative action mechanisms, we know that what happens in the UK is significantly different from the processes that apply in a typical US class action, which cannot automatically be replicated in the UK or the EU.
A prominent feature of the US legal landscape, class-action lawsuits have a long history. Most US claims under common law are based on a hybrid of state and federal laws. Differences usually occur between states in product liability because of how the common law has developed separately in each of them.
In this context, the UK remains largely untested. Since the Consumer Rights Act was passed in 2015, collective suits on behalf of consumers and businesses have been allowed for breaches of competition law.
But the legislation did not gain real traction until 2020 when the Supreme Court ruled in favour of the UK's former financial ombudsman, Walter Merricks, in his £10bn lawsuit against Mastercard. A wave of US-style class actions has since emerged, invariably antitrust actions against big companies, combined with innovative thinking among UK claimant lawyers (and others) in how best to structure claims in order to benefit from the competition class action procedure.
So, what are the prospects for the UK claim? In procedural terms, it looks set fair. English courts have a range of procedures for collective litigation while the established litigation funding market is receptive to the potential. An increased focus on collective redress makes England and Wales an attractive and developing jurisdiction.
There are currently a number of ways in which collective actions can be structured in England and Wales. This can include claimants issuing a claim on the same claim form, different claims issued by different claim forms being managed together, Group Litigation Orders (such as the RBS Rights Issue litigation), representative actions and now more recently mechanisms through the Competition Appeal Tribunal (CAT). Unlike the US, these structures are predominantly 'opt in' requiring claimants to actively come forward and agree to participate in the claim. However, representative actions and now Collective Proceedings Orders (CPO) in the CAT allow for 'opt out' structures to be adopted in certain circumstances and, in the case of the CPO, in certain areas of dispute.
The UK-based claim against J&J will ultimately turn on the evidence, as outlined in the Particulars of Claim setting out the claimants' case, and further details contained in the exchange of evidence between the parties, as directed by the court.
However, the prior success of the US claim provides no guarantee that the UK claim will also succeed, since experience shows that the same evidence is not treated the same way in the two jurisdictions. Despite an apparently increased focus on collective redress, UK rules and procedures are still developing and a number of procedural and evidential hurdles will need to be overcome, further testing current procedures and structures.
If such claims were to be brought in the European Union, one could think that the claimants will benefit from the EU's Representative Actions Directive (EU) 2020/1828 which requires all Member States to provide for a collective redress mechanism. This being said, it will not be that simple as each Member State is allowed to choose the legal regime around such mechanism and the type of claims that can be filed through such a mechanism. One can expect very different debates about what the class should be, what preliminary steps should be fulfilled for the class to be deemed admissible, etc.
If one takes the example of France for instance, asbestos-related cases and product-liability cases have not come through collective redress mechanism or group action. They have rather been compiled individual claims, with companies facing at once thousands of claims, aggregated together by the same plaintiff Counsel.
This being said, it will be interesting to see how such claims could evolve in light of the revised Product Liability Directive which pushes for presumptions to be put forward against companies: presumption of defect, presumption of damage, presumption of causal link.
Looking at the current legal landscape in the European Union, our view is that the debate may be more about the legal mechanism used to file such claims rather than the substance. This will also be true in the UK where rules of liability and evidence are different from the US, and in the future from the European Union.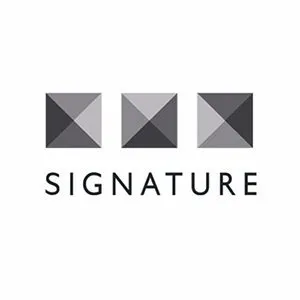 SignatureLitigation
@SignatureLitLLP
All news