Partner, Tom Snelling, and Professional Support Lawyer, Johnny Shearman, examine in The Law Society Gazette witness statements in the context of recent recommendations made by the Commercial Court Witness Evidence Working Group (WEWG) and the impacts of COVID-19, as well as potential post-COVID-19 consequences on the Courts.
Tom and Johnny's article was published in The Law Society Gazette, 15 June 2020, here.
The witness statement as we've known it has been an endangered species for some time.
Procedural reform has been near inevitable, given increasingly vocal judicial criticism over the years of 'overly lawyered' witness statements and the negative impact this was having on complex trials, in the Commercial Court in particular.  For nearly a decade, it has become increasingly orthodox to view the witness statement, a mechanism originally introduced to save time and costs, as having evolved into an unwieldy target for regular judicial censure.
The Rubicon was reached in March 2018.  At a meeting of the Commercial Court Users' Committee, it was made clear that a substantial majority of the judges felt that witness statements were often ineffective in performing their core function of achieving best evidence at proportionate cost in Commercial Court trials. Witness statements had become "a real problem".  A working group was set up to consider ways in which the current practice in relation to factual witness evidence could be improved.
It is well known that this working group, having undertaken an online survey, reported in December last year that changes were necessary, albeit they stopped short of root and branch reform.
Recommendations made by the group, that Teare J (as the Judge in charge of the Commercial Court) gave effect to in March 2020, included that extensions of the 30 page limit should rarely be granted, unless the judge has had the opportunity to scrutinise the statement's content, and that the general practice should be to consider such applications retrospectively at the Pre-Trail Review.
Where a witness statement longer than 30 pages is felt not to conform to the CPR and Commercial Court Guide, the judge considering it may (in the most serious of cases) refuse the party submitting it permission to rely on that statement at trial, or direct that the witness in question may not be called at trial.
This has already curtailed the pre-existing practice whereby, as the working group noted, applications to serve long statements were readily granted simply on the general basis that the case is very complex and appears to raise many issues.
In one of the first cases after the working group's recommendations and from a judge on the group, at a PTR, Waksman J ordered the parties to rewrite witness statements to remove objectionable material. He made clear that the taking of those steps was not, in his view, going to deprive the witness of the substance of what he can say in the statement or make it difficult for the court to understand his general case: PCP Capital Partners LLP and PCP International Finance Limited v Barclays Bank plc [2020] EWHC 646 (Comm).
Further, the decision made clear that the existence of allegations of fraud does not give the party producing a witness statement increased latitude about its contents: "There may be compelling reasons why the allegation of fraud cannot be made out because of what is said in certain documents, but that does not mean that a particular witness who has no knowledge of those documents and no involvement therein, has to become the mouthpiece for making those anti-fraud submissions".
Waksman J felt that the those who had drafted the statements had "got somewhat carried away or [had] forgotten what the role of the witness statement is" and that it was his role at the PTR to take action in respect of drafting likely to prove a distraction at trial (whether that meant increased time spent on a statement by a judge, counsel or unnecessary cross-examination).
This judgment raised eyebrows in some quarters, but Waksman J's approach is in fact more permissive than the guidance now allows judges to be. He did not force the rewritten statements to be less than 30 pages, let alone prevent the evidence being relied upon at trial.
There are numerous other examples of witness statements facing intense scrutiny from the courts. In Punjab National Bank (International) Ltd v Techtrek India Ltd and others [2020] EWHC 539 (Ch), the Chief Master considered that there was a lack of clear evidence in the witness statement from the claimant's solicitor in support of the application for summary judgment. He gave guidance on the requirements for witness statements in CPR 32 and PD 32: "A corporate entity cannot experience events and can only operate through the medium of real persons. It follows that the source of evidence must be a named person or persons."
More recently in JQL v NTP [2020] EWHC 1349 (QB), the judge condemned the defendant's witness statement for being vitriolic, full of hearsay and (following cross-examination) clearly wrong.
What comes next?
Inevitably, lockdown impacts loom large in this context. Judges are likely to be faced with parties whose lack of compliance with the new best practices is said to be linked to lockdown. It is also not hard to see how the inability to meet witnesses in person has somewhat complicated the process of preparing their statements (a process which, since April, you now need to make clear to your opponents and the Court).
So, where does this leave the witness statement? The changes in procedure and judicial attitude mean it is a species now less endangered, but certainly no less scrutinised. In many cases, it will need to evolve dramatically if it is to meet new expectations.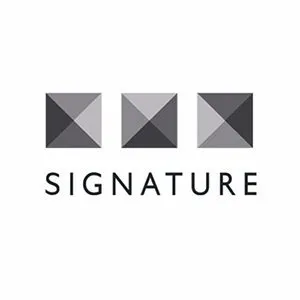 SignatureLitigation
@SignatureLitLLP
All news