Specialist disputes law firm, Signature Litigation, today announces the appointment of data protection specialist, Mathilde Gérot, as a senior associate to its Paris office.
News of Mathilde's join was published in Le Monde du Droit, Legal Week and CDR, 17 January 2020, and can be found here,  here and here respectively. Affiches Parisiennes also published news of Mathilde's appointment, 31 January 2020, here. 
Formerly a senior associate at the Paris office of Clifford Chance, and prior to that Hogan Lovells and August & Debouzy, Mathilde specialises in data protection work, advising on both contentious and non-contentious matters. Mathilde will be working with the Paris office to develop and launch a data protection litigation practice and will also work closely with the team on matters relating to regulatory disputes.
Mathilde assists French and international clients on major data protection issues. In particular, she assists her clients in the context of investigations and litigations initiated by the Commission Nationale de l'Informatique et des Libertés (CNIL) and advises them on the implementation of GDPR compliance plans, in order to prevent and / or anticipate CNIL's controls.
Mathilde also focuses her practice on regulatory disputes as well as on commercial and consumer-related litigation. She has experience in commercial and contractual work, including consumer law, and particularly in drafting and negotiating complex contracts in various industry sectors such as mass retail, automobile, media and e-commerce. Mathilde also provides support at prelitigation stage on issues such as sudden termination of established commercial relationships and contractual breaches.
Commenting on her appointment, Mathilde said: "I am delighted to be joining Signature Litigation to launch the data litigation practice, and contributing to the Firm's compelling disputes only platform. I am also convinced that, together with the other members of the Firm, we will be able to create useful synergies in order to meet the needs of our clients."
Thomas Rouhette, partner and co-founder of Signature Litigation's Paris office commented: "We are pleased to welcome Mathilde to the Firm. Her experience and knowledge of data protection related disputes will help to further expand our capabilities here in Paris and further afield."
Since its launch in January 2019, Signature's Paris office now comprises four partners and 14 lawyers, 11 partners and 30 other lawyers practice across its London and Gibraltar offices.
The Paris office is widely recognised for its expertise in complex, cross-border & international litigation, commercial, banking, corporate and post-M&A disputes, insurance/reinsurance, product liability and environment litigation, mass litigation and class actions. It also advises clients in the scope of investigations conducted by regulatory authorities, criminal proceedings and in regulatory/product safety matters.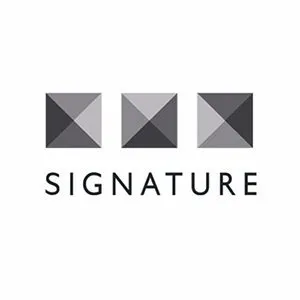 SignatureLitigation
@SignatureLitLLP
All news