Signature Litigation, cabinet d'avocats spécialisé en contentieux et arbitrage, annonce ce jour la promotion d'Ela Barda au rang de Counsel de son bureau parisien.
Ela Barda est promue à effet du 1er juillet 2023.
Ela Barda est spécialisée en contentieux commercial et international des affaires. Elle a développé une expertise spécifique dans le domaine du contentieux des voies d'exécution et en particulier en matière de reconnaissance et exécution des décisions étrangères et des sentences arbitrales. Elle a par ailleurs acquis un savoir-faire en matière de responsabilité des plateformes numériques et accompagne de nombreux acteurs du commerce et des services en ligne dans le cadre de leurs contentieux devant les juridictions françaises. Ela Barda possède également une expérience reconnue en matière de contentieux aérien et est identifiée comme « Recommended Lawyer » par le classement Legal 500.
Elle est diplômée d'un master en droit des affaires de l'université Paris Dauphine-PSL, d'un master-MBA en droit des affaires et management de l'université Paris-Panthéon-Assas et d'un LL.M du London School of Economics and Political Science (LSE).
Thomas Rouhette, associé, a salué le travail accompli par Ela Barda au sein du cabinet : « Nous sommes très heureux de promouvoir Ela au rang de Counsel. Elle a démontré avec succès son expertise dans des domaines clés de notre pratique du contentieux et est devenue un membre essentiel de l'équipe. Elle est pleinement dévouée aux clients du cabinet ainsi qu'à nos valeurs. »
Ela a déclaré : « Je suis honorée de cette promotion et ravie de pouvoir me développer professionnellement aux côtés de collègues talentueux et au sein d'une organisation qui valorise ses équipes. Je suis fière de pouvoir contribuer au succès grandissant de
notre cabinet sur la place de Paris et suis reconnaissante de la confiance accordée par nos clients. »
Avocate au Barreau de Paris depuis 2014, Ela Barda a été collaboratrice au sein de l'équipe contentieuse parisienne du cabinet Hogan Lovells pendant 4 ans, avant de rejoindre Signature Litigation lors de son lancement sur le marché parisien en 2019.
Cette nouvelle a été publiée dans Le Monde du Droit.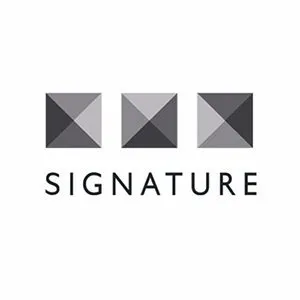 SignatureLitigation
@SignatureLitLLP
All news