Signature Litigation is pleased to have been ranked again in this year's Chambers UK Guide.
The Firm has been ranked highly for its banking litigation, commercial and corporate litigation, litigation, and civil fraud expertise. Its international arbitration practice has also secured a department ranking, and several members of the firm are also recognised for their expertise.
Partner Daniel Spendlove and Counsel Kate Gee have also been ranked individually for the first time in the Guide.
A full list of the rankings and comments can be found below, and the Firm's profile can be found here.
Firm-wide Rankings
Banking Litigation: Mainly Claimant (London) – Band 2
Chambers describes Signature as a: "Prominent dispute resolution boutique with a strong record for acting on behalf of claimants against major financial institutions in complex litigation. Adept in multi-jurisdictional disputes, including expertise in matters concerning Bermuda, the British Virgin Islands, Guernsey and Singapore."
Chambers also notes the Firm is "well known for its representation of high net worth individuals" and has "noted expertise in handling cases related to alleged benchmark manipulation and mis-selling, as well as significant shareholder disputes."
"The lawyers are responsive, easy to deal with and proactive in their ideas," says a source.
Commercial and Corporate Litigation (London) – Band 3
"A highly respected litigation boutique with expertise in a wide range of contentious corporate matters. Particularly well versed in shareholder disputes, including large group actions. Also advises on cases concerning breaches of contract and fiduciary duties. Has strong international capability and is adept at multi-jurisdictional cases."
One source says: "One of their core strengths is the ability to understand the practical sense of even the most arcane foreign law technicalities in order to serve their clients' needs."
One interviewee states: "They have strong legal knowledge and skills and their attention to detail sets them apart."
Another says: "The Signature team is adept at advising individuals and corporates on the most sensitive and complex commercial disputes."
Litigation (London) – Band 3
Chambers commends Signature as: "Dedicated litigation experts with experience in handling every element of large-scale and highly complex commercial disputes, frequently involving multiple parties and jurisdictions." The Firm is "noted for its representation of claimants in the banking sector as well as its ability to pursue or defend major fraud claims. Clients include high net worth individuals, financial institutions and worldwide commercial organisations from across a diverse array of industry sectors."
One source says: "If you need a creative legal team for very difficult pieces of commercial or fraud litigation, Signature should be on your list."
Fraud: Civil (UK-wide) – Band 3
"Boutique dispute resolution firm acting on cross-border litigation including major fraud cases. Acts for both claimants and defendants on high-value claims, including large multiparty disputes, particularly those related to banking. Experienced at obtaining all forms of injunctive relief and in tracing assets across multiple jurisdictions. Notable experience advising clients from CIS states, as well as other international jurisdictions."
Clients say: "The team is nothing short of outstanding. There's perfect coordination among the partners, who are exceedingly pragmatic and very hands-on."
An interviewee reports: "The team is efficient, produces consistently high-quality work and is excellent on time-sensitive and difficult disputes."
International Arbitration: Commercial Arbitration (UK-wide) – Band 5
Chambers describes Signature as an: "Impressive boutique that is renowned for its astute representation of clients in the energy, financial service and telecommunications sectors." The Firm is "routinely called upon to handle proceedings under LCIA rules. Further experience of advising on enforcement actions. Well versed in multiparty and cross-border disputes, with recent work involving matters stemming from the CIS and the Middle East."
Sources state: "They are nimble, agile and a real pleasure to deal with as counsel."
"They are one of the best teams in the UK for commercial litigation and arbitration," says one interviewee.
Individual Rankings
Graham Huntley is ranked as a leading individual across multiple categories:
Banking Litigation (London firms) – Band 1
Chambers reports that: "Firm founding partner Graham Huntley continues to enjoy an excellent reputation for his accomplishments as a litigator. He regularly acts for banking clients on high-value mandates, including civil fraud claims and shareholder disputes, with notable experience in matters arising from bank insolvencies."
"He is experienced and focused on his strategy and the goal." "He is a good practitioner who has an eye to get a practical advantage and to look at the long game."
Commercial and Corporate Litigation (London firms) – Band 2
"Graham Huntley practises across a broad spectrum of commercial and corporate litigation. He is particularly well known for his work on substantial shareholder disputes but also handles contentious contractual and transactional matters."
"Graham is a shining light in the litigation market. He is incredibly focused, responsive and incisive in the way he deals with things." "He has deep experience, immense strategic ability and he is a brilliant draftsman." "He really knows his stuff and he fights his client's corner."
Fraud: Civil (UK-wide) – Band 2
"Graham Huntley regularly advises on fraud investigations and litigation, particularly in relation to banking and investment fraud. He is a highly regarded litigator known for handling cases of the utmost value, often on behalf of high net worth individuals and investors."
"He's a great strategic thinker who is very commercially minded and has a fine legal brain. He's also very knowledgeable, responsive and great with clients." "Graham is a very effective operator and a tough litigator."
Ioannis Alexopoulos is ranked Band 6 for International Arbitration
"Ioannis Alexopoulos brings long-standing experience in high-value commercial disputes seated across various jurisdictions. He is also adept at handling BIT claims."
"He consistently produces extraordinary, excellent work and he fills the client with great confidence and comfort." "He is the team leader and a great professional."
Kate Gee is newly ranked as an Associate to Watch for Civil Fraud
Kate Gee is described by Chambers as having: "notable experience in civil fraud work. She regularly advises clients on litigation and asset tracing relating to alleged fraud."
"She has a real commercial handle on things and is completely unflappable."
Partner Daniel Spendlove secures a new ranking for Commercial and Corporate Litigation
Commended as an Up and Coming individual, Daniel is described by Chambers as: "adept at representing clients in complex commercial and corporate disputes, including issues such as breach of contract, breach of fiduciary duties and misrepresentation."
"Daniel is very meticulous, hard-working and on top of the detail. He is also incredibly clever and thinks of the most fantastic legal arguments." "He displays determination to find solutions to difficult situations and is a strong strategic as well as tactical thinker."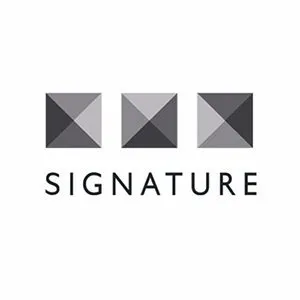 SignatureLitigation
@SignatureLitLLP
All news