Specialist commercial disputes law firm Signature Litigation today announces the promotion to partnership of Becca Hogan and Rory Spillman.
News of Becca and Rory's appointment was published in CDR News, 7 June 2021, and can be found here. This was also published in Edward Fennell's Legal Diary, 4 June 2021 and can be found here.
Becca Hogan joined Signature in 2015. Becca is currently advising a number of defendants to a $2 billion commercial litigation claim in the High Court which is listed for a 17 week trial next October. She is also investigating a number of possible group action claims. Prior to joining Signature Becca was with Clyde & Co, where she was seconded to both Goldman Sachs and the FCA.
Rory Spillman joined Signature in 2012, shortly after the firm was founded. Rory specialises in financial markets and complex multi-party international disputes, including allegations of breach of contract and contractual interpretation, breach of statutory obligations and fiduciary duties and fraud. Rory also represented Julien Grout in the investigations into the high profile 'London Whale' trading losses.
Both partners took a leading role on the RBS Rights Issue Litigation, at the time the largest group action ever brought in the country.
Commenting on these promotions, partner Graham Huntley said: "It is very rewarding to be able to welcome as partners two talented lawyers who have developed within the firm. We are fortunate to be able to pursue our commitment to organic growth."
Founded in 2012, Signature Litigation has grown on average more than 30% per year for the past seven years, with a turnover in 2020 of £22.4 million, and an annual profit share of 13.6% paid to all members of the Firm.
Commenting on her promotion, Becca said: "Becoming a Partner in such an inspiring firm is a very proud moment for me. I am very much looking forward to participating in Signature's continued growth and success and in particular to grow Signature's capabilities within group claims."
Rory commented: "I am very proud to have been a part of and to witness Signature's success over the years as a conflict-free and disputes only law firm. Signature is a compelling proposition for clients and I am looking forward to working with Becca and our partners to continue to build on that."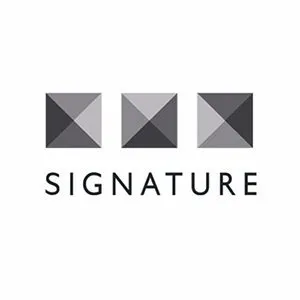 SignatureLitigation
@SignatureLitLLP
All news